Mississippi License Plate Lookup
If you're looking for information on searching for a license plate in Mississippi, you've come to the right place. Finding license plate information can come in handy in a variety of situations, such as doing due diligence when buying a used car, tracking an abandoned vehicle and more.
The thing is, conducting a license plate isn't common (but possible), and most services allow you to search primarily by VIN. Here, we've put together a quick guide on how you can search vehicle tags in Mississippi, what information you can access and other related details.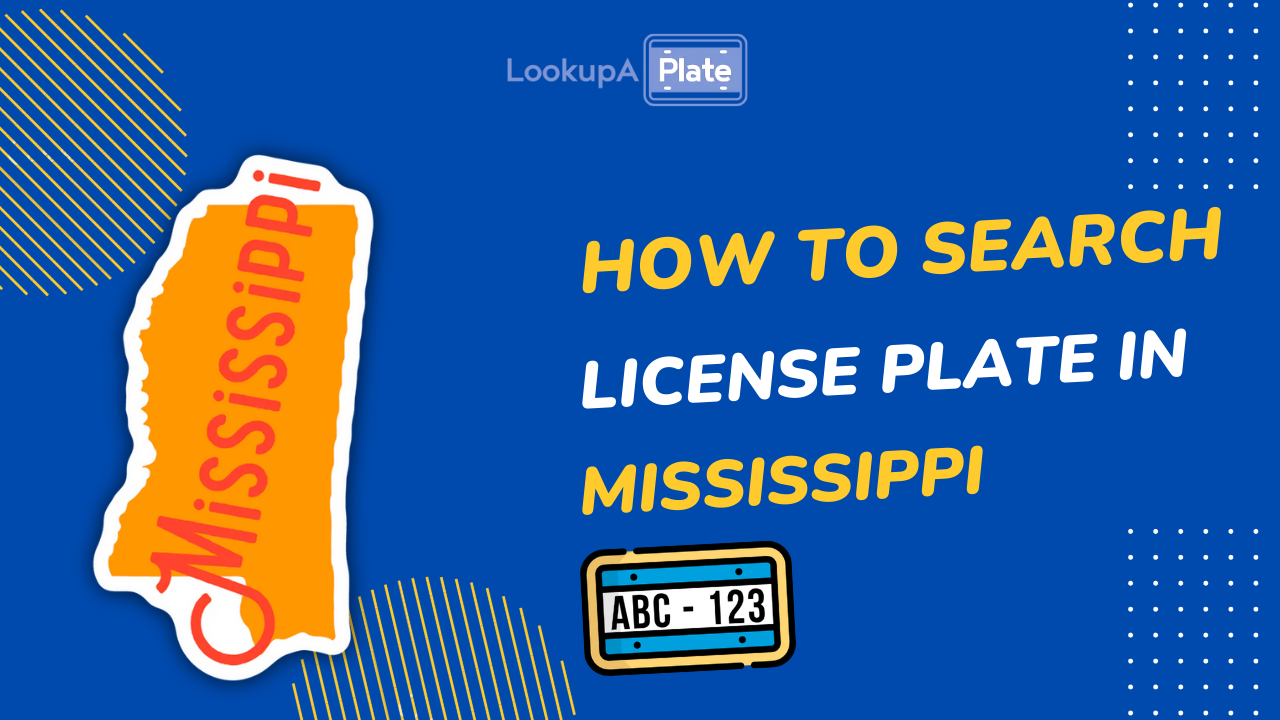 Ways to search a Mississippi license plate
Broadly there are two ways to go about the search and depending on the type of information you need and the cause, you can choose one of the following:
1) [Official way] Request record from Mississippi Department of Public Safety, Motor Vehicle Record Department
Unlike most other states, Mississippi doesn't have a dedicated DMV (Department of Motor Vehicles) office, and the MDPS handles the same. The department maintains the records of all the vehicles and driving license holders in the state.
To request a motor vehicle record (MVR), you must complete the form DPPA-2 and submit it online or in person. The fee associated with the request is $11.
Note: Not everyone can access the MVR. You must have a valid reason or be an authorized individual. You can read about the eligibility criteria on the DPPA-2 form.
2) Use LookupAPlate or any third-party website
Requesting an MVR record can be a lengthy process. However, if you're just looking for vehicle technical specs, service history, accident history etc., it would be easier and quicker to conduct the search on Lookupaplate or any third-party lookup service.
On LookupaPlate, you can search for a plate for free and find the basic and technical vehicle specs. For an additional fee, you can also view the ownership details from our third-party data provider (you still would need a valid reason for the search). There are also several third-party services available that you also explore. However, we can't recommend a service in particular.
How to identify a Mississippi license plate?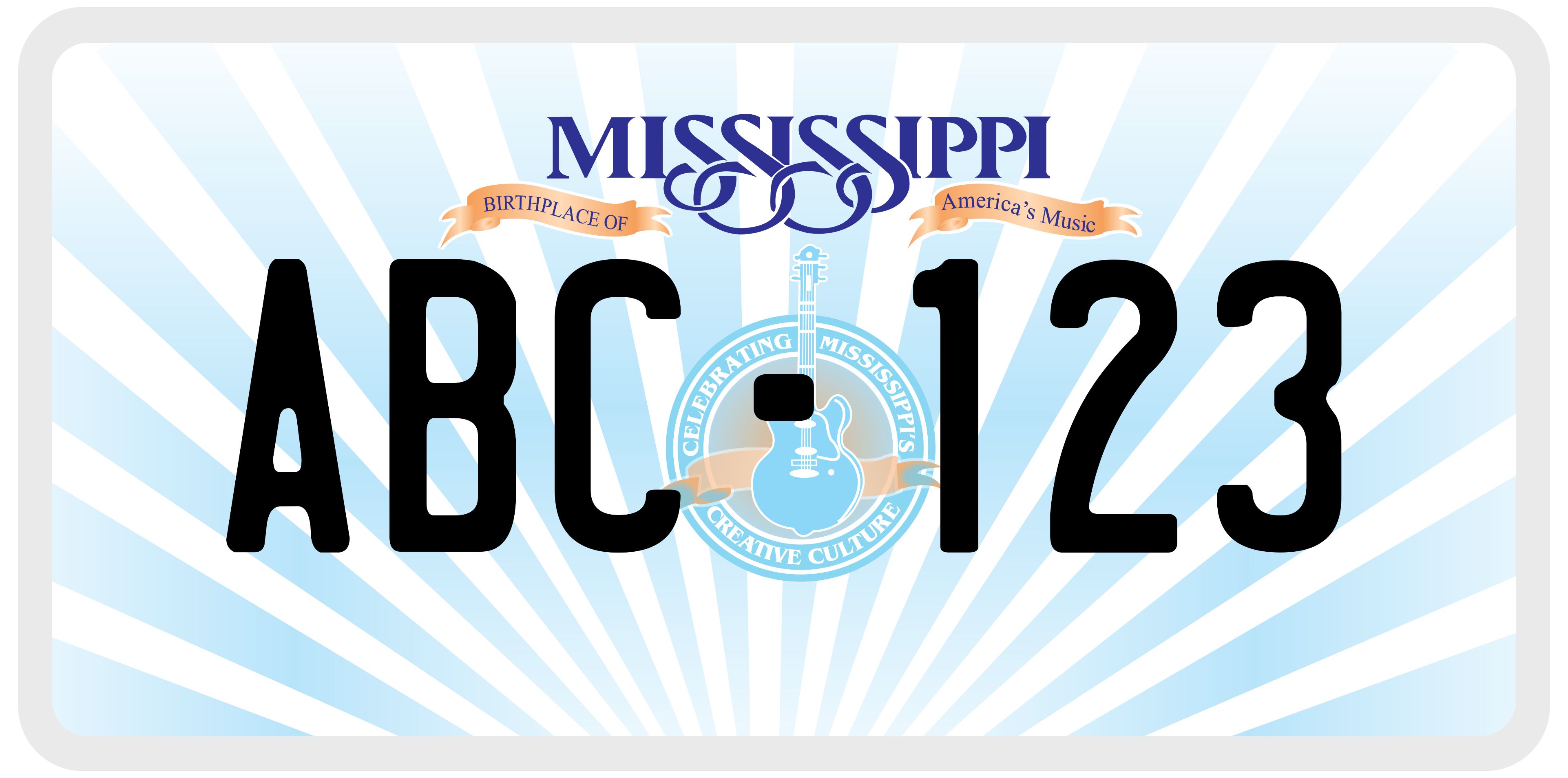 It's important to verify if the license plate you want to check is actually from a Mississippi-registered vehicle.
All types of Mississippi license plates, be they standard or specialty, come in standard sizes and measure 6 inches in width by 12 inches in length. The license plate has a golden background with the state seal in the middle. The state name "MISSISSIPPI" runs along the top in blue letters while the bottom of the license plate has the county name written in blue. The license serial number is embossed in blue at the center of the plate, while the verification sticker is placed at the bottom right.
The Mississippi license number is unique and seven characters long. For a standard plate, the first three characters are letters, while the last four are numbers.
Standard license serial number format: ABC 1234
Mississippi License Plate Types:
In Mississippi, there are several types of license plates that vehicle owners can choose from:
1) Standard License Plate - This is the most common type of license plate with a golden background, which you probably see on a daily basis.
2) Vanity plates: You can order a vanity license plate with your own custom serial number as long as it meets the state's requirements. Both standard and specialty plates are available with vanity options.
3) Specialty license plates: These license plates come with a wide range of designs to choose from and support different causes. From non-profit organizations to colleges and universities, you can purchase a specialty license plate to support your favorite cause. You can find a list of all available specialty license plates here.
Some specialty plates have their own eligibility requirements, and most of them require an extra fee on top of the standard vehicle registration fee.