Washington License Plate Lookup
Not everyone has access to the VIN (Vehicle Identification Number) and sometimes, license plate lookup is the only option. The good thing is that searching by the license plate number in Washington is feasible and similar to a VIN search, it can yield a treasure trove of information about the vehicle. From its make and model to its age and history of ownership, you can get a bird's eye view of the vehicle at your fingertips. This is especially useful when you're purchasing a used car.
Depending on what data you are looking for, here are your options.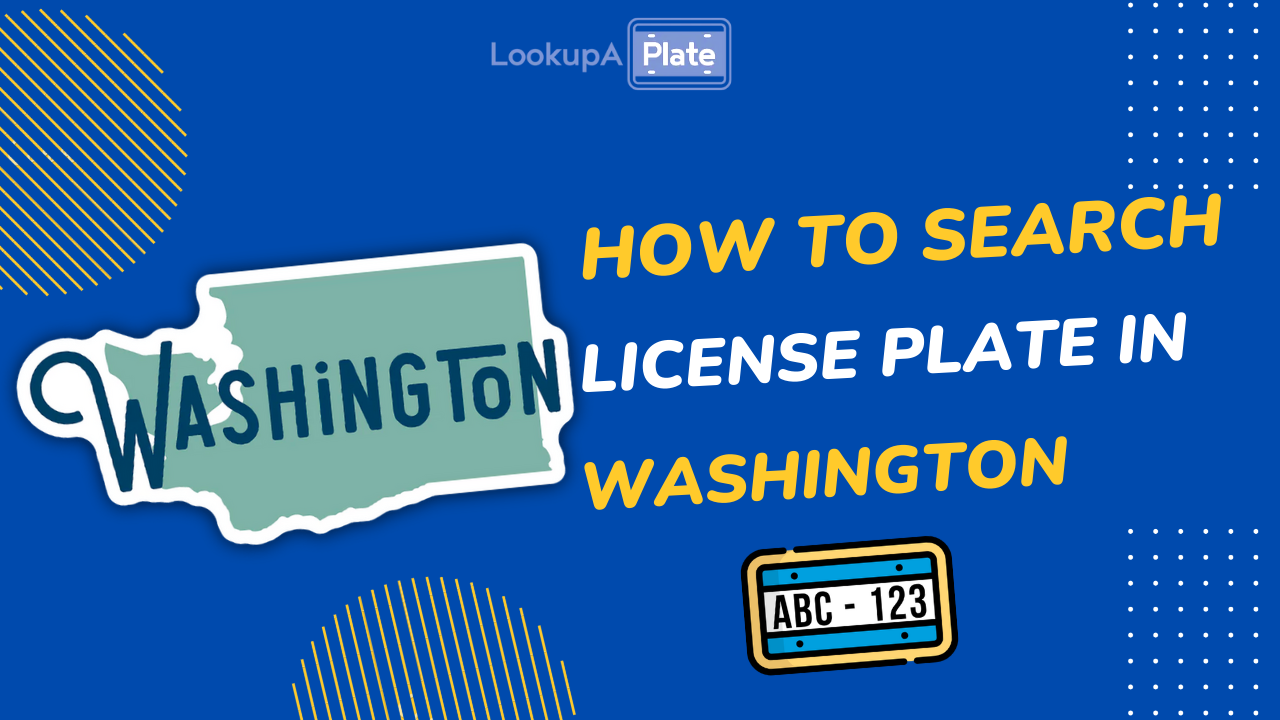 How to conduct a license plate search in Washington (WA)
1) Use LookupAPlate's license plate search
You can search for a license plate for free on our website. Enter the tag details in the search above, select the state as "Washington", and hit the search button. The free report will include make, model, year, color, vehicle type, recall history and more. You can also request a premium report from our third-party data provider, which is more comprehensive and may include the vehicle owner's details.
2) Through WA State Licensing (DOL)
The DOL maintains records of all vehicles registered in the state. However, vehicle owner details are Protected Personal Information (PPI) and are released to only authorized agencies, individuals or for a valid cause.
You can read more about the process and the information needed to make a request here: https://www.dol.wa.gov/about/driverdata.html.
Sample data request form: https://www.dol.wa.gov/about/docs/data-requests/sample-data-request-contract.pdf
3) Third-party data providers
Several companies offer license plate lookups and vehicle history reports. While we don't endorse such services, some have been around for a long time and might be worth looking into. Make sure you read the fine print before signing up for these services.
Identifying a Washington License Plate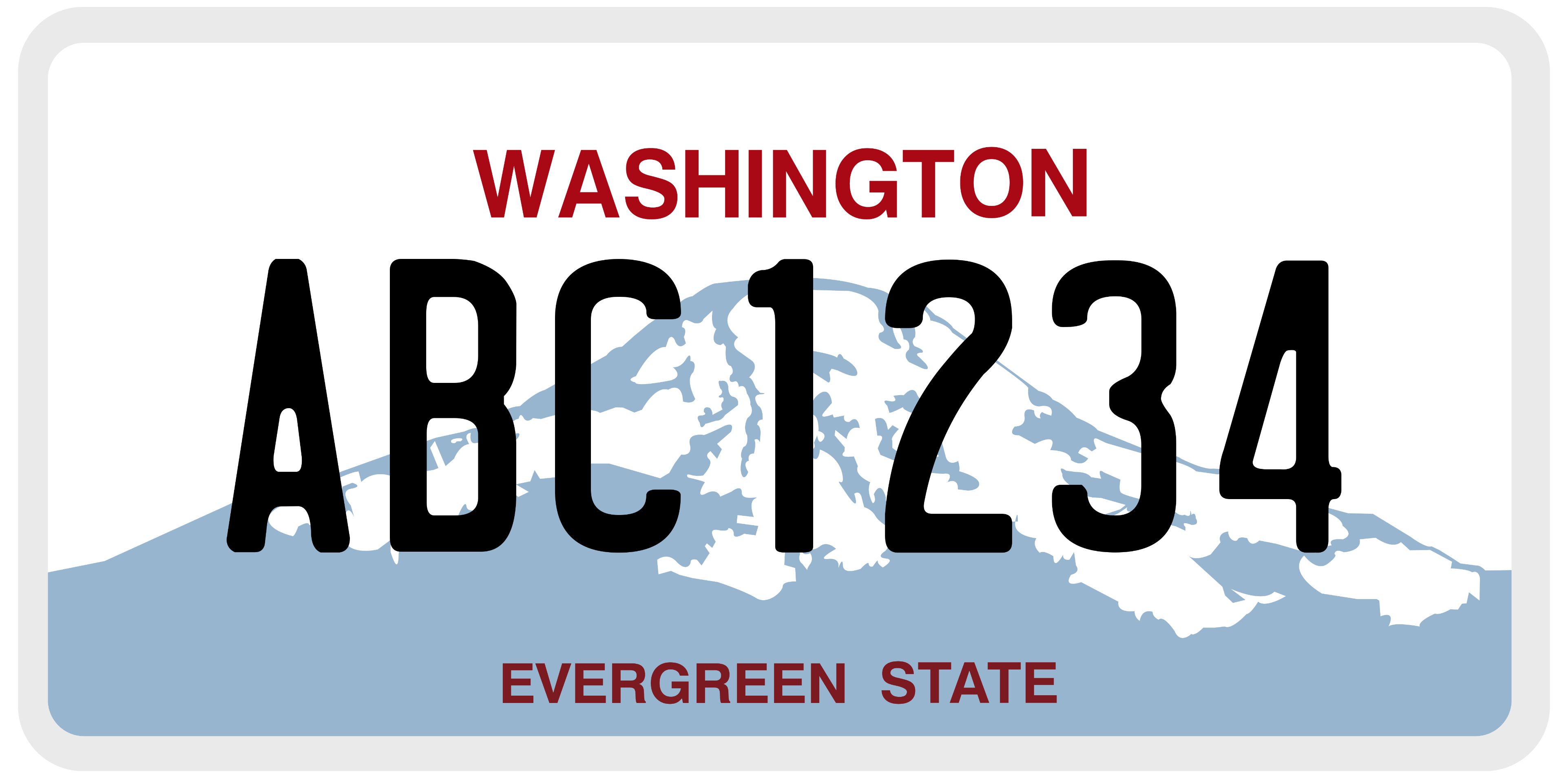 Is the license plate you're looking to look up from Washington? For starters, standard Washington license plates have "Washington" across the top, but there are also specialty plates that don't necessarily have "Washington" on them. So the state name alone is not a 100% reliable identifier.
Generally, a Washington license plate features a white background with a light blue Mount Rainier graphic. The name of the state "WASHINGTON" is printed across the top left of the plate, while "THE EVERGREEN STATE" is printed at the bottom. The registration number is embossed in the center in dark blue.
The license registration is a unique seven characters alpha-numeric code assigned by the Washington State Department of Licensing. The license number usually follows this pattern: ABC1234.
Washington license plate types:
There are basically three types of license plates in Washington:
1) Standard plates: The most common plate you see on Washington roads (blue mountain range graphic). These plates are issued to all passengers or commercial vehicles that don't opt for special plates.
2) Personalized plates: These can be either standard or special interest designs and you can request personalized letters/numbers/hyphens/spaces for an extra fee.
3) Special interest plates: These plates are designed to show support to a cause, organization and other affiliation such as environment, sports, universities, colleges, military etc.
Examples include:
Colleges And Universities
Central Washington University
Eastern Washington University
Evergreen State College
etc.
Military And Veterans
Air Force
Army
Coast Guard
Marine Corps
National Guard
Navy
etc.
Organizations
4-h
Ffa Foundation
Fred Hutchinson Cancer Center
Helping Kids Speak
J.p. Patches Pal
Keep Kids Safe
etc.
Parks And Environment
Endangered Wildlife Orca
Wild On Washington Bear
Wild On Washington Deer
Wild On Washington Elk
etc.
Special Interests
Amateur Radio Operator (Ham)
Washington Aviation
Aviation
Breast Cancer
Music Matters
San Juan Islands
Seattle Kraken
Seattle Mariners
etc.
Miscellaneous
Disabled Parking
Personalized Plates
Ride Share
Collector Vehicle
Horseless Carriage
Restored Vehicle
Honorary Consular