South Dakota License Plate Lookup
If you're on this page, you're probably looking for information on how to look up a license plate in South Dakota. Maybe you're trying to identify the vehicle's owner or track down the history of a particular vehicle. There could be several reasons you want to search for a plate, and in this guide, we'll show you your options and how you can carry out the search.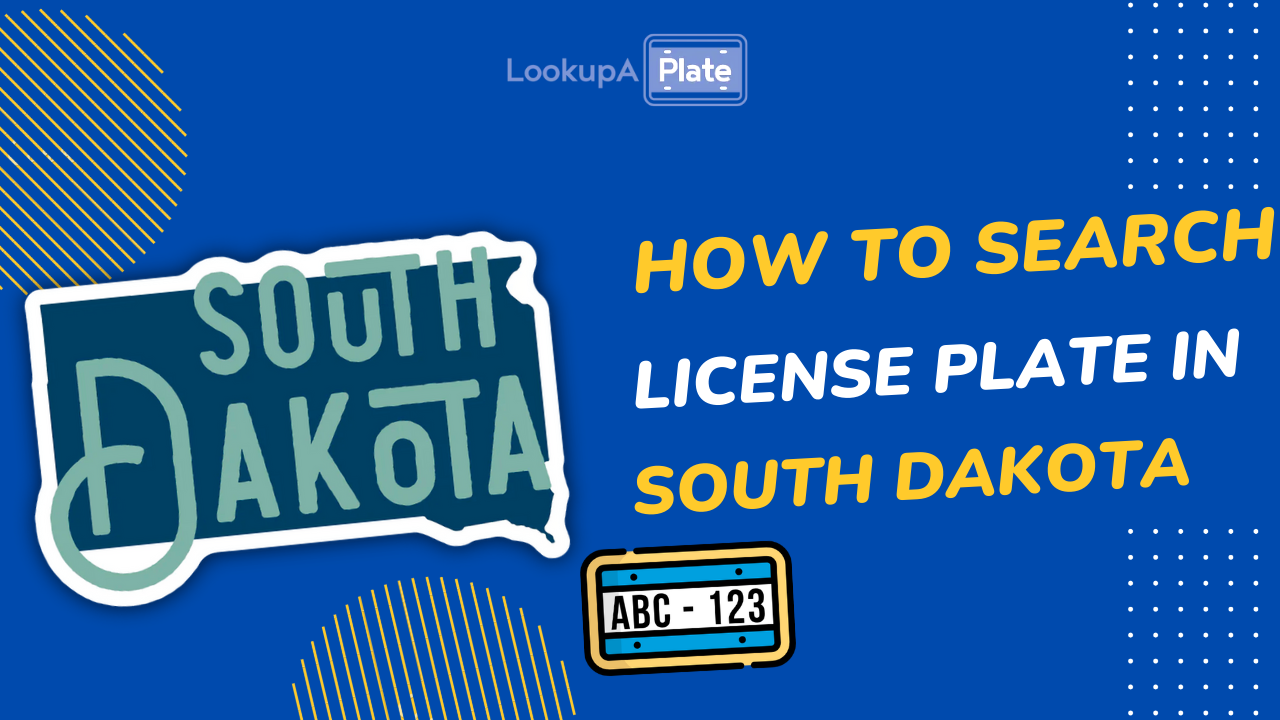 Ways to search for a license plate in South Dakota (SD):
Here are your search options:
1) [Official] South Dakota Department of Revenue, Motor Vehicle Division
Like the rest of the US states, the MVD (or, in some cases DMV) is the responsible body for vehicle registration and issuing and renewal of license plates. While the MVD has the records of all plates registered in the state, it only releases them to authorized parties, such as law enforcement agencies or for a valid cause. You can read more about the criteria here.
If you're an authorized party or meet the criteria, you can fill one of the following online forms, depending on whether you're an individual or business and pay a $2 fee.
You can either submit the form online or mail it to the following address:
445 E. Capitol Avenue Pierre, SD 57501
605-773-3541
2) [Free/Paid] Online lookup services
If you're after a quick and easy way to search a license plate, an online lookup service is worth considering. Generally, such services yield more vehicle specific reports like the vehicle history, which can come in handy if you're buying a used car. Some services may also fetch the vehicle owner's details if you have an acceptable reason.
While we can't recommend a specific third-party service, we would like to highlight our offering. LookupAPlate.com allows you to search license plates for free and view vehicle details like the specs, pictures and more. If you need additional information, like a comprehensive history report, you can purchase the same from our data vendor for a nominal fee.
Identifying a South Dakota License Plate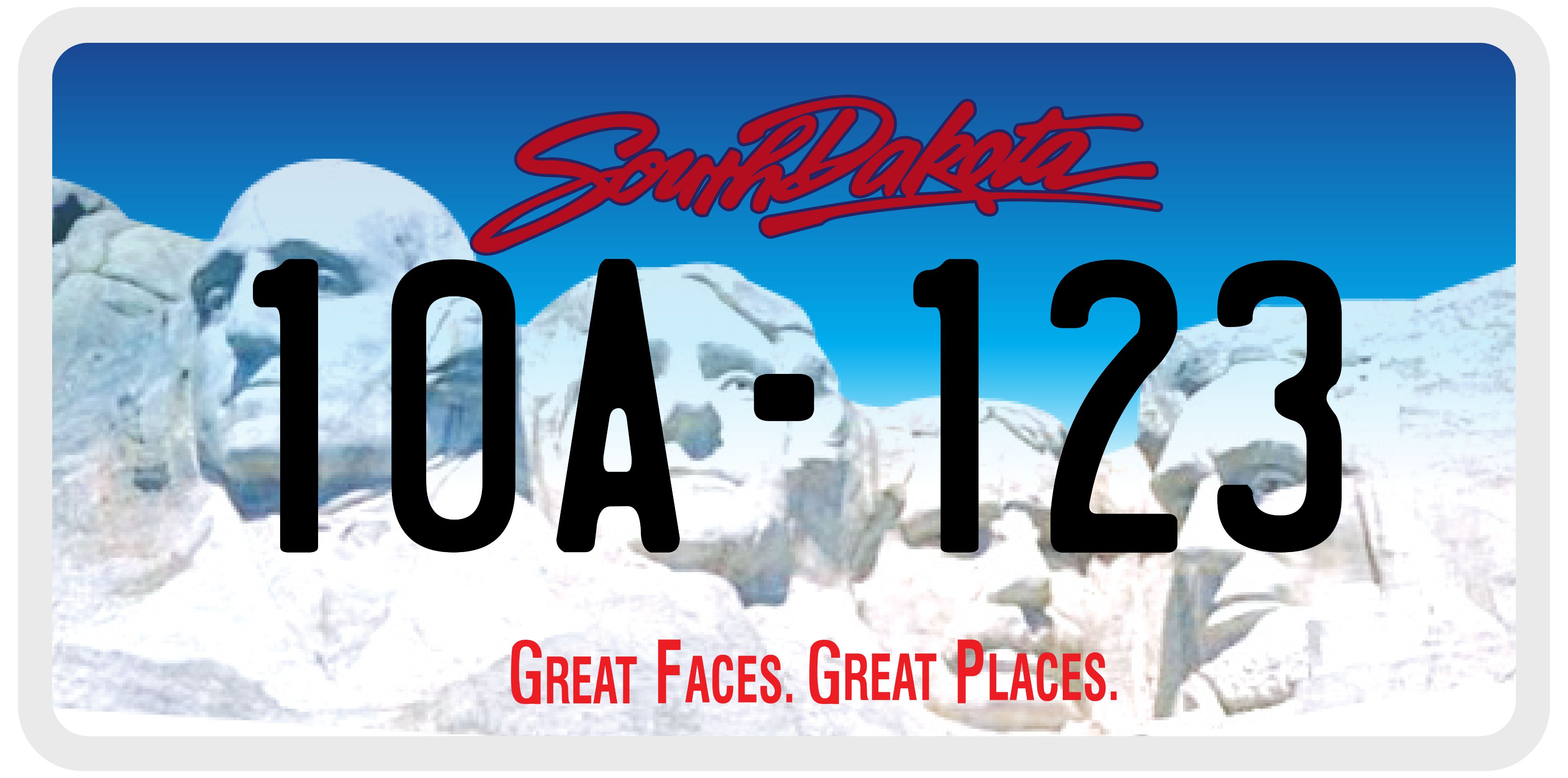 How do you know if the license plate belongs to Mount Rushmore State? Well, if it's a standard issue plate, it's quite straightforward, but the same doesn't hold true for specialty and vanity plates. The former features the state's name at the top, while the latter can have anything as long as it's not offensive.
A typical South Dakota license plate features the Mount Rushmore graphic and a blue sky. On the top of the plate, the state name "SOUTH DAKOTA" is printed in cursive, while "Great Faces. Great Places." is printed on the bottom in a block font. The license plate number is screen printed in the center in blue. The verification sticker is placed at the bottom right.
The license registration number is a unique six-digit alphanumeric code issued by the Motor Vehicle Division. The registration number usually follows this pattern: 10A 123
South Dakota License Plate Types:
There are three main types of license plates issued in South Dakota: standard issue, specialty, and personalized (vanity).
1. Standard Plates: The plates with the Mount Rushmore graphic are issued to all passenger and commercial vehicle owners that don't opt for specialty or vanity plates.
2. Specialty Plates: These plates come in unique designs to show support or affiliation with certain causes, organizations, professions or groups. They typically have an annual fee in addition to the vehicle registration fee.
Different specialty plates category available in SD:
Construction Vehicle License Plates
Emblem Plate
Dignity Sculpture Plate
Rear Plate Only
Amateur Radio License Plate
Disabled Person License Plate
Firefighter License Plate
Policies Regarding Personalized Plates
Tribal License Plates
Tribal Veteran & Women Veteran License Plate
Personalized Plate: Besides the design, the DMV also allows you to choose the letters and numbers for your plate, as long as it's not already taken and doesn't contain profanity or offensive language. The maximum number of characters allowed is 6.