Ohio License Plate Lookup: Get Vehicle Information Online
Have you ever been commuting to work and were cut off by a bad driver? Or maybe you were driving down the street and saw a car with a license plate that looked suspicious? Maybe you got their license plate number, but what good is that if you don't know who the owner is?
Or worse yet, you are involved in a hit-and-run accident and the other driver flees the scene.
If you live in Ohio and have a car, you're required to have license plates. But what if you want to find out more about the owner of a car with just the license plate number? This guide shows you what your options and search limitations are.
Ohio License Plates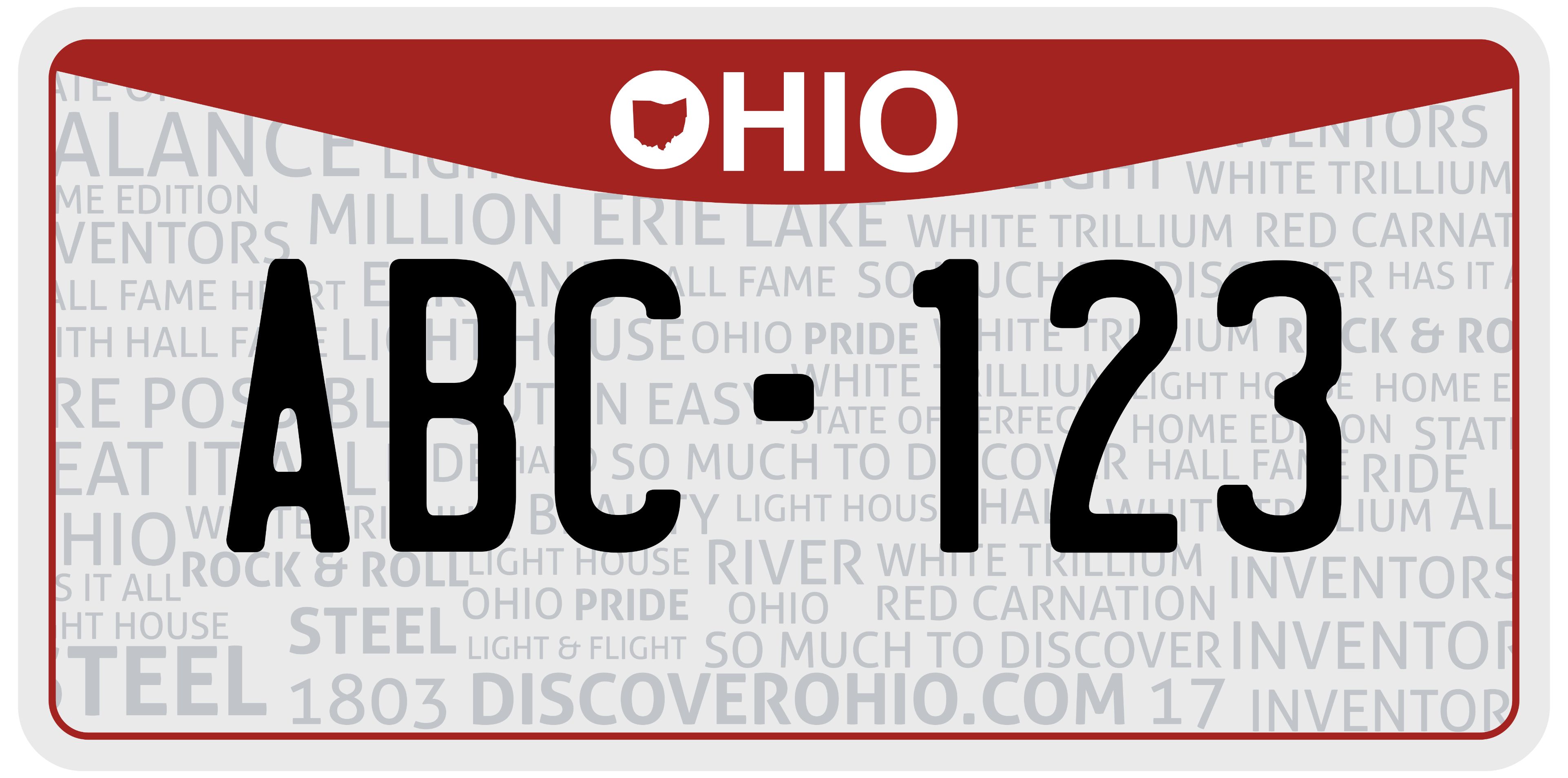 Although several cities in Ohio have issued their license plates since as early as 1902, the state's first requirement for residents to register their motor vehicles and display license plates was implemented in 1908.
From 2022, the Bureau of Motor Vehicles (BMV), an arm of the Department of Public Safety, started issuing the plates. Since July 1, 2020, only rear plates have been required for all classes of vehicles except commercial tractors. The plates are made by offenders at the Lebanon Correctional Institution's Ohio Penal Industries, which began producing them from aluminum in 2015 and formerly produced them of galvanized steel. The BMV replaces the plate design every five-year cycle or whenever a new governor is elected.
On October 21, 2021, Governor Mike DeWine unveiled a new "Sunrise in Ohio" plate design at the State Fair of Ohio. The "Ohio Pride" design was phased out on December 29, 2021, when it was replaced by the new "Sunrise in Ohio" style.
How to Identify an Ohio license plate?
The Ohio license plate measures 12 by 6 inches (same as standard American plates) and has a white background with a red border and slogans in grey. The registration number is screen printed in black on the plate. Further, on the top, "Ohio" is printed in bold.
The Ohio license plate number is six characters long and follows ABC 1234 pattern. Ohio Department of Public Safety, Bureau of Motor Vehicles introduced the current series on December 29, 2021.
Ohio is one of 21 states that require to display number plate only at the rear of the vehicle.
Why Knowing Who's Driving Is Important
In 2019, there were a total of 8,071,426 drivers in the state of Ohio. Of the total number of drivers,
92,726 had six-point warning letters generated.
9,925 had a 12-point suspension letter generated.
There were 415,318 BMV and court suspensions issued. These are the ones that were reported.
In this same year, there were 297,325 crashes reported.
1,050 of those were fatal.
This equates to approximately 2.9 fatal crashes per day with approximately 3.2 persons killed per day.
There could be situations that might require you to search for a license plate. As discussed below, there might be certain restrictions on for what reasons and what data can be released.
3 Options for Searching an Ohio License Plate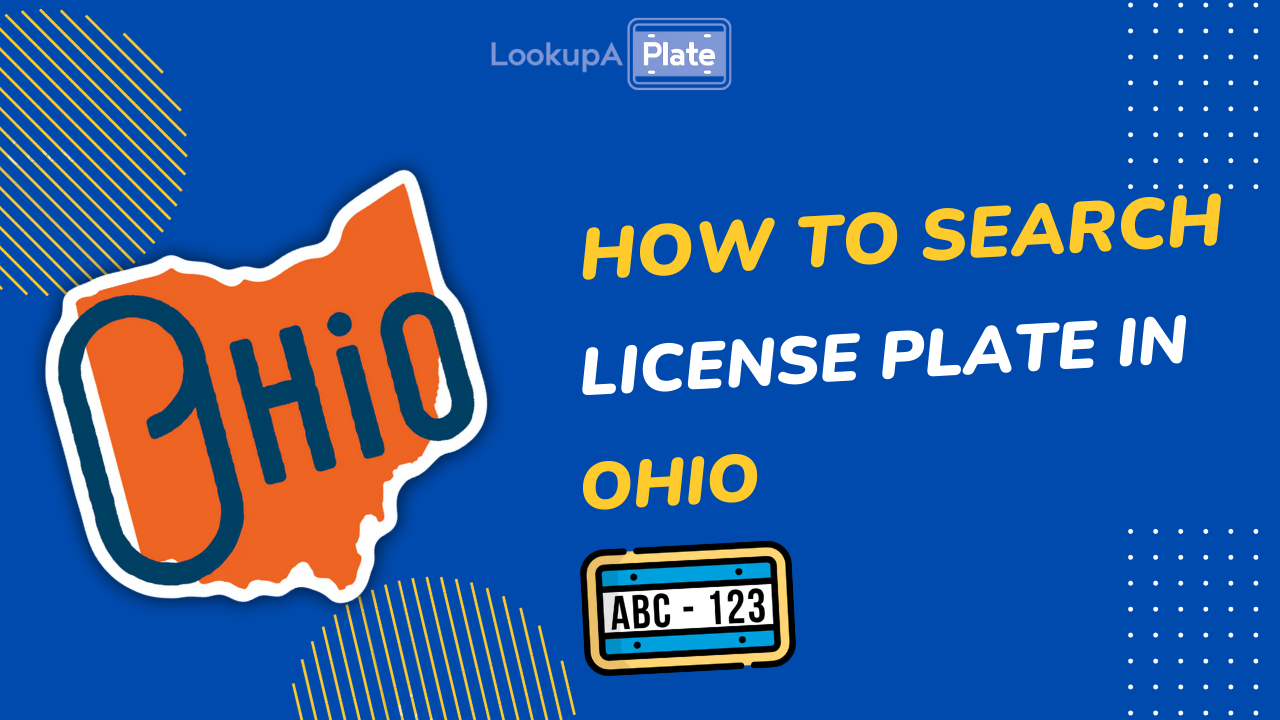 1) Ohio BMV
The most common and obvious way would seem to go through the Bureau of Motor Vehicles (BMV). However, the driver's personal information is protected by the Driver's Privacy Protection Act (DPPA) and can only be released under certain conditions.
Use cases include:
Law enforcement agencies
Insurance companies
Verify a person's identity under special circumstances
Obtained by an attorney
Requested by a private investigator
If the requested information is provided with the written consent of the driver
If you want to find out details about a license plate owner, you will need to submit a BMV Record Search form. The fee for this service is $5 and can be paid by check or money order.
If you are requesting records for a business purpose, you will need to complete a Business Records Request form.
2) Hire a Private Investigator
You can always hire a private investigator if you don't want to go through the hassle of obtaining information from the BMV. Private investigators have access to BMV records, and they can find the vehicle details for you for permissible reasons.
The cost for this service varies depending on the investigator you choose, but it is usually around $100-$400. Keep in mind that not all investigators are created equal. Make sure you do your research and find an investigator who has a good reputation.
3) Use Lookupaplate.com
The third and final way to conduct a license plate search is by doing an online search. Lookupaplate.com offers a free tool to look up a license plate in Ohio and other US states. The basic search provides the vehicle details, including the car's technical specifications, such as make, model, sale history, accident history, recalls (if any), and more.
Additionally, you can also report bad drivers by submitting comments and uploading pictures or videos of the incident. And if you're after a comprehensive vehicle report, you can request the same from one of the partner services.
To use the tool, simply enter the license plate number (above) and select Ohio from the dropdown. Then click "Search". The search yields vehicle specs, other community reports, and recalls.
What Information can a license plate search reveal?
Some of the information that you expect to find by conducting an Ohio license plate lookup includes the vehicle details, registration history, and in some cases, ownership history and current owner details. You can also use this search to determine if a specific vehicle was involved in accidents or other violations.
Remember that you must have a DPPA-compliant reason to request the vehicle owner's details. To protect the vehicle owner's privacy, Personal Identifiable Information (PII) such as the name and location are released only to authorized individuals or for specific reasons.