Idaho License Plate Lookup
You can conduct a license plate search to locate the records of any vehicle registered in Idaho. The information can be helpful in many situations, especially if you are buying a used car. Also, towing companies, insurers, or law enforcement agencies may use this information to find the owner of a vehicle registered in Idaho.
With that said, not all data might be made available, and it may cost a fee to access some records. While public information is accessible to anyone who requests it, some data might be restricted due to privacy laws.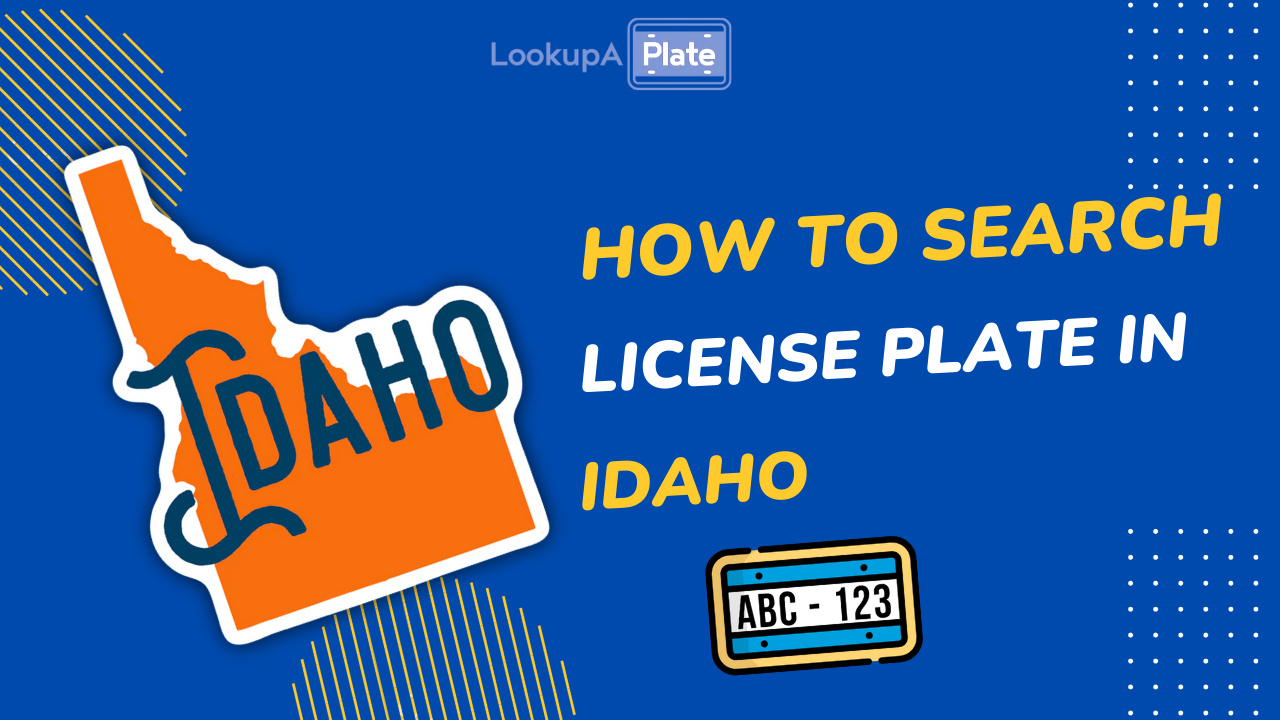 How to Search an Idaho (ID) License Plate
You may have seen an Idaho license plate and wondered how to look up the details. Here are your options.
1) Idaho Transportation Department, Division of Motor Vehicles
The Idaho DMV maintains an online tool to request motor vehicle records. You can either search by license plate number or VIN. For offline requests, you can fill out the vehicle record request form and mail it or bring it to a local DMV office.
Idaho Transportation Department
PO Box 7129
Boise ID 83707-7129
Phone: (208) 334-8000.
Email: [email protected]
The cost is $9.50, and you'll need to provide your ID details.
Do note that only authorized personnel with permissible use can request and access motor vehicle records in Idaho.
Following are the permissible uses or authorized personals as per Idaho Code 49-203:
Government
Driver Or Vehicle Safety
Business Activities
Court Proceedings
Research
Insurance
Towed/Impounded Vehicles
Investigation
Employer Information
Public Safety/Vehicle Operation
Transportation Facilities
Written Consent Given/Personal Request
2) Third-party, public record service providers
An online public records website may be worth looking into if you want to save time. These websites offer quick and easy access to public records, but there is no guarantee the search will yield accurate results. Also, such services have more comprehensive vehicle-related data like odometer readings, vehicle history reports, salvage information, etc.
Usually, basic information might be available for free but be prepared to shell out anywhere from $5 to $20 for a full report.
3) LookupAPlate.com
You can also search for an Idaho license plate on our website. We offer a free basic search that includes vehicle make and model, pictures and more. You can also read any existing reports filed by other users and file your report.
What does an Idaho license plate look like?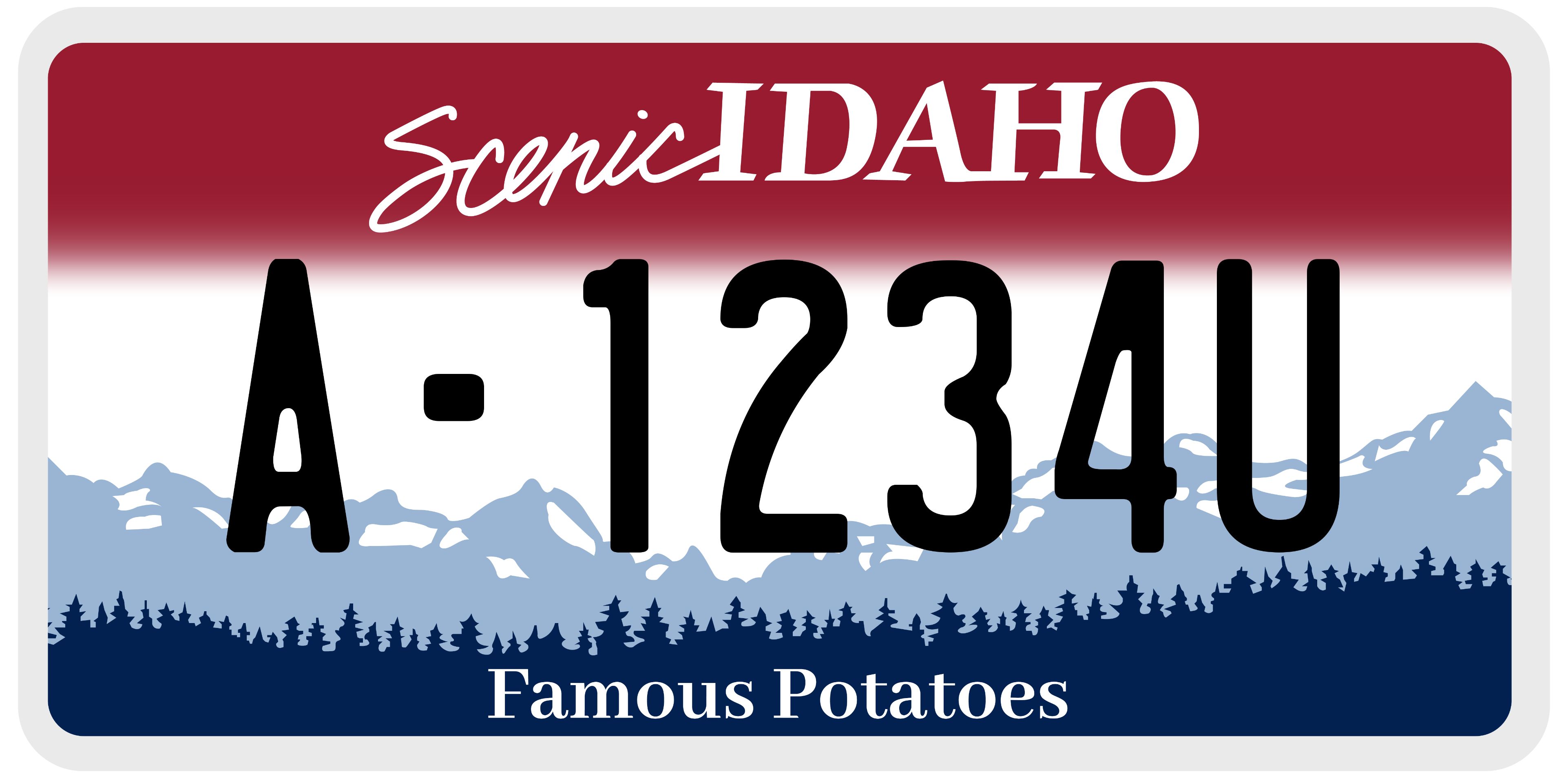 An Iowa license plate has a red gradient with a light blue mountain scenery background. On the top, "Scenic IDAHO" is written in white cursive letters and "Famous potatoes" is written in blue across the bottom. The license number is screen printed on the plate in black and the verification sticker is located at the bottom right.
The license plate is made out of Aluminum and measures 6 inches by 12 inches, just like standard license plates.
All Idaho license plates have a unique seven-character combination made up of letters and numbers. Unlike other states, Idaho has multiple license number patterns.
License number format: A 1234U, 0A 1234U, 1A A123U, or 10B 123U
Idaho license plate types:
A standard scenic theme license plate is what most passenger vehicles have in Idaho. However, many other types of license plates are available with different designs. Some of these specialized license plates include:
Automobiles

Street Rod
Custom Vehicle

Celebrate

4H - To Make the Best Better
Aviation Foundation - A Pilot's Paradise
Pet Friendly
Snowmobile - World's Best Trails
Snowskier - Winter Wonderland
Youth - America's Promise
Choose Life

Collegiate
Military
Natural Resources And Wildlife
State Symbols And History
Support Public Safety
Motorcycle
Miscellaneous
Specialty plates feature unique designs supporting various causes or organizations. These plates require an additional personalization fee and the first-year program fee, in addition to the standard registration fee.
Last updated: 18/08/2023