In a world where we are constantly bombarded with advertising messages, brands have had to develop new and impactful strategies to grab our attention. Vehicle wrap advertising has emerged as a dynamic and eye-catching solution that brings brands directly to their target audience. By transforming vehicles into mobile billboards, companies can create lasting impressions on potential customers, spark conversations, and generate substantial brand exposure. 
In this article, we will delve into the key statistics related to vehicle wrap advertising, uncovering its remarkable effectiveness, return on investment (ROI), reach, and cost considerations.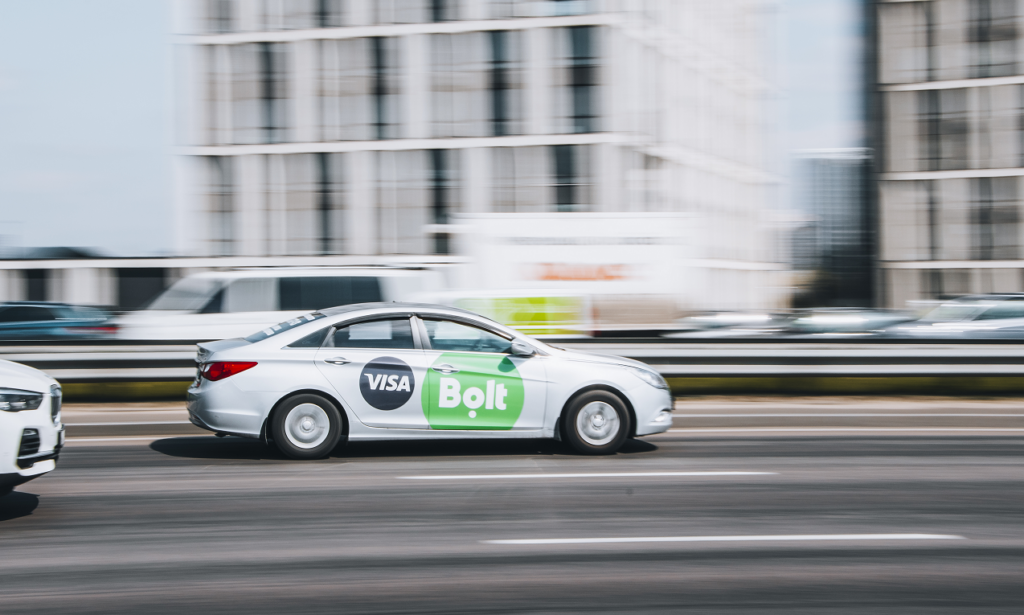 Typically, Vehicle wrap advertising generates 400 to 600 impressions per mile and 40,000 to 70,000 impressions daily.

The average

cost per thousand impressions (CPM)

for vehicle wrap advertising is

0.48$,

which is the lowest among all out-of-home advertising options. For comparison, the average billboard CPM is $3.56 and for transit advertising, it's $ 7.45$.

A single wrapped vehicle driving intercity can attract up to

12 million views a year

.

A joint report by OAAA (Outdoor Advertising Association of America) and Nielsen found that

wrapped vehicles were the number one most noticed moving format of out-of-home (OOH) advertising.

Wrapped vehicles were the

second most noticed form of outdoor advertising overall

, according to the OAAA and Nielsen reports.

Wrapmate, the first fully online, complete vehicle wrapping service, reports that mobile billboards hold

people's attention 2.5 times more

than static billboards.

92% of the business owners

who've tried vehicle wrap advertisements find them the most effective form of local advertising.

The OAAA and Nielsen report revealed that

64% of U.S. residents aged 16 or older

noticed a wrapped vehicle in the previous month, and 44% noticed one in the previous week.

3M states that vehicle marketing achieves a

97% message recall

versus just 19% for stationary adverts.

OOH advertising, which includes vehicle wrapping, generates almost

four times more online activations

per ad dollar than TV, radio, and print, according to 3M.

A recent study by OneScreen.ai highlighted that 77% of Americans have increased awareness and appreciation of their surroundings following the Covid-19 pandemic. In addition, 52% of people said they are renewing their connection with the outdoors while reducing personal screen time to combat digital fatigue. Both trends mean Americans are more likely to notice OOH advertising compared with pre-pandemic times.

80% of Americans

purchased a product or service after seeing an Out-of-home (OOH) advert in 2021, according to OneScreen.ai.
The average cost of a wrap depends on the vehicle type, size, and the design and finish of the wrap. For a full wrap with bespoke design, printing, and professional installation, the cost can vary between:


$2,300-$2,850 for a coupe or sedan car
$2,400-$3,250 for a standard pick-up truck
$2,650-$4,500 for small to large vans
Larger vehicles, such as trailers and box trucks, are priced at $8.50-$11.00 per square foot

Partial vehicle wraps are an even cheaper entryway into vehicle advertising, with prices starting from as little as $1,300 on average.
Vehicle wraps can last 5-7 years if professionally installed, regularly cleaned, and maintained. Long-term wraps typically need to be removed with the aid of heat.
Using reflective film on vehicle adverts increases visibility from at least twice as far away compared to vehicles without reflective films. This improved visibility has safety benefits for the driver (reduced risk of collisions at night) and also boosts impressions of the advert by as much as 40%.
Businesses can opt for ultra-removable (changeable) vehicle wrapping for short-term promotions. This type of wrap lasts between one and five years and can be removed without the need for heat or chemical aids.
Wrapmate states that vehicle wraps generate up to 70,000 daily impressions from local customers.
Wrapped vehicles increase brand recognition by up to 92% more than other marketing strategies, according to Wrapmate.
Compared with other advertising channels, vehicle wrapping is the most cost-efficient way for businesses to increase brand awareness. The below table, compiled by 3M, shows the cost comparison:
Media Asset-Value Comparison

Advertising Medium

Cost per Thousand (CPM)*

Cost of Equivalent DEC**

Television

$23.70

$1,445,700

Magazine

$21.46

$1,309,060

Newspaper

$19.70

$1,201,700

Prime-time television

$18.15

$1,107,150

Radio

$7.75

$472,750

Outdoor

$3.56

$217,160

Fleet graphics (average, annualized)

$0.48

$30,000
*Cost Per Mille (CPM) is the cost per 1000 impressions
**Daily Effective Circulation (DEC) is the average number of people in a car or other method of transportation who could potentially see a particular billboard, poster, or another form of outdoor ad within a given timeframe measured in hours
The potential reach of vehicle wrap advertising is high in the U.S. due to Americans' heavy use of cars, evidenced by the following data:

Individuals can earn up to

$452 per month

by agreeing to have their private vehicles wrapped with a brand's advertisement, facilitated by marketing companies such as Carvertise and Wrapify. To qualify, drivers must drive a minimum required number of miles per week, own a recent car model in good condition, and live in a major city.

The U.S. automotive wrap films market size is expected to reach $4.32 billion by 2028, driven predominantly by the growing trend for vehicle advertising.

North America represented 39% of the global automotive film wrap market share in 2022.

Vehicle wrap advertising is quick to implement. Depending on the size and shape of the vehicle, the graphic design, and the chosen material, most wraps can be designed and installed in 1-7 days.
Vehicle wrap advertising is one of the most effective and cost-efficient ways to break through the noise of digital marketing channels. It allows businesses, both big and small, to reach a large audience in real time, 24/7. Unlike digital ads, which can be quickly swiped away or turned off, people cannot avoid vehicle wrap advertising. 
A well-designed advert with a compelling message will hold the viewer's gaze and leave a lasting, positive impression. Moreover, as more people shun screen time and traditional marketing channels such as magazines, newspapers, and radio, OOH advertising is becoming a stronger focus for building brand awareness. 
Vehicle wrapping represents the most accessible and potent form of OOH advertising with unmatched asset value, and it is on track to grow significantly in the future. Companies should embrace the benefits of vehicle wrap advertising and drive their brand's success to new heights.